"The Goodbye Family" Makes Best Animated Series List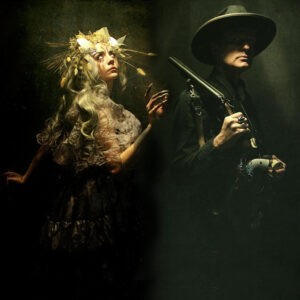 The Goodbye Family has made the Vulture Magazine Top Ten list of the best animated series of 2022. The Gothic Western series was created by Lorin Morgan-Richards and features a theme song, as well as other music, from the Heathen Apostles. Heathen member Chopper Franklin also does the score and SFX, and he and vocalist Mather Louth are part of the show's cast.
Willing to squash and stretch the television and streaming mediums to their limits, the best animated television of 2022 relishes in anticipation and payoff. Returning series such as Harley Quinn and The Owl House cater to their respective loyal fan bases by emphasizing strong character writing and earned emotional heft — even when it's nestled in humor. A handful of new shows, including The Proud Family: Louder and Prouder and The Boys Presents: Diabolical, leverage the goodwill that came from titles that preceded them to craft stories and art that look radically different from what came before but still feel natural in context. A few debuts break new animated ground entirely, delivering to us the digital worlds of Pantheon and the fantasy realms of The Legend of Vox Machina for our eyeballs to feast on. Now that we've presented the year's top animated films and (specifically, separately) its top anime series, here are the animated TV shows we couldn't stop watching this year.
10. The Goodbye Family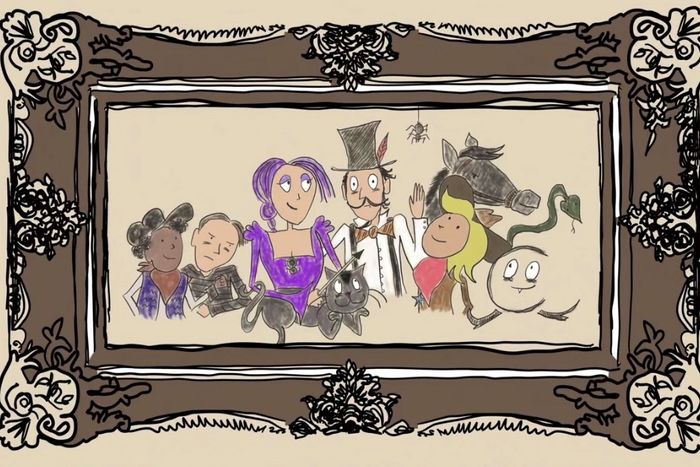 The Goodbye Family is pretty different from every other show on this list. It's a webtoon that looks as if it was made with MS Paint and centers a family of undertakers trying to eke out a living in a pen-scratched, gothic take on the Old West that's fleshed out by rootsy Americana music and offbeat humor. Aside from the voices and music, it's almost entirely made by creator Lorin Morgan-Richards, who based it off his "Weird West" comic of the same name. The Goodbye Family is extremely lo-fi but also unnervingly fun thanks to how it leans into the characters' peculiarities and morbid humor. In one scene from the episode "The Seedy Snare," matriarch Pyridine rattles off the Goodbyes' list of payment options — "We take Gravepal, Renmo, and Coffin Bell wires, although crypt currency … I'm not sure about that one" — as another member of the family cheerily mops blood off the floor. The Goodbye Family is not for everyone, but it just might be for you, if you let it.