More Heathen Apostles in Western Goth Series
The Heathen Apostles have contributed the theme song to The Goodbye Family, the first animated Western Goth series, and guitarist Chopper Franklin has contributed to the score. Now, in the two episodes posted below ("The Skeleton Key" episodes 4 & 5), they have also contributed a new song, Get Outta Dodge (in episode 4) and voice over characters (episode 5). Mather Louth plays the character Emma Blu, and Franklin the bartender Hibiscus. Here is the info on the episodes from the production notes:
While Orphie's parents are hawking their funeral wares, Orphie, a self appointed sheriff, notices an inmate that has broken out of jail. Ouiji, her cat and deputy, was supposed to be watching the prisoner, but instead follows her owner for treats. Meanwhile, an odd fellow named Souq, who only seems to say "Howdy," is lurking nearby.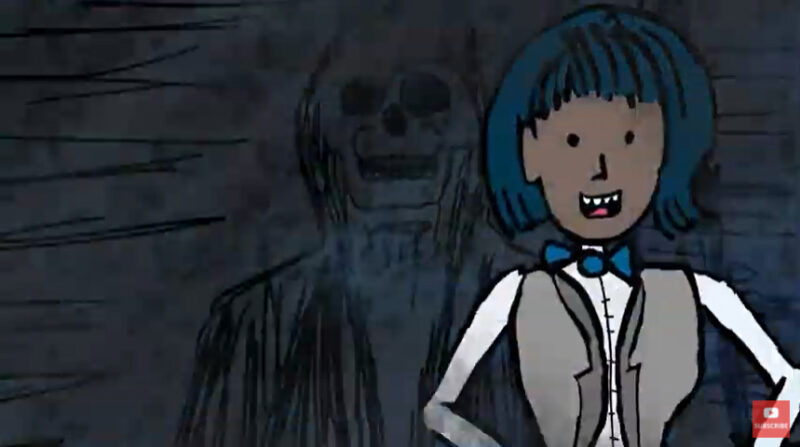 Lorin Morgan-Richards new Gothic Western/Weird West TV show The Goodbye Family: The Animated Series with undertakers Pyridine Goodbye, matriarch and mortician, Otis, father and hearse driver, their daughter Orphie, both a gravedigger and Sheriff, along with their pets: Ouiji the cat, Dorian the tarantula, Lassy the Lasso snake, and horse Midnight.
Music by Heathen Apostles
Want to see more of The Goodbye Family? Check out our playlist here: https://youtube.com/playlist?list=PLn…
Visit 'The Goodbye Family' at the following:
Official Page ➤ https://www.lorinrichards.com
Facebook ➤ https://www.facebook.com/lorinmorganr…
Instagram ➤ https://www.instagram.com/lorin_morga…
Twitter ➤ https://twitter.com/LMorganRichards
Goodreads ➤ https://www.goodreads.com/author/show…
TikTok ➤ https://www.tiktok.com/@thegoodbyefam…
Pinterest ➤https://www.pinterest.com/ravenabovep…
Tapas ➤ https://tapas.io/series/The-Goodbye-F…
© Lorin Morgan-Richards 2021