Heathen Apostles To Appear With Pirate Goth Band The Dread Crew of Oddwood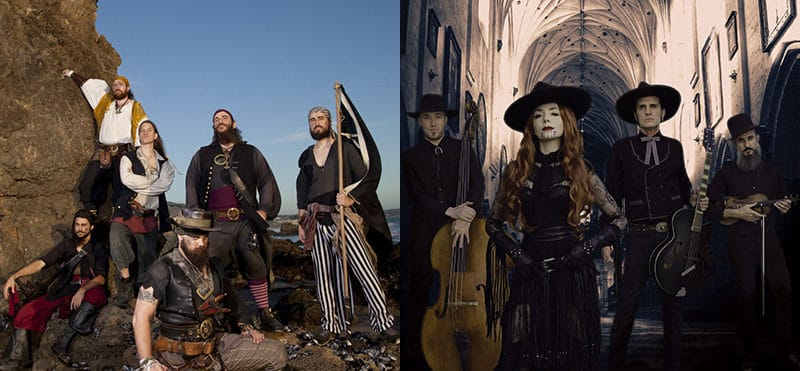 The Heathen Apostles will be appearing with pirate goth act The Dread Crew of Oddwood on Friday April 10th at The Satellite in Los Angeles, Ca. It will be the Heathens last show before their West Coast tour with Speedbuggy USA (running from Friday April 17th through Sunday April 16th), so come on down and get in on the wild times. Also appearing is Stygian Crown, for more info, click HERE.
Here's a quick bio of The Dread Crew of Oddwood:
The Dread Crew of Oddwood is a folk metal band known for its pirate-themed music played exclusively on acoustic instruments. They have dubbed this unique style as Heavy Mahogany. Embarking from San Diego in 2008, this bloodthirsty horde has accumulated a commendable cult following and is rapidly gaining infamy throughout the far corners of the world.
By infusing the raw energy of heavy metal with Celtic folk music, The Dread Crew of Oddwood's pirate goth style has carved a distinct and popular niche in the heavy metal community. They riff and shred on the accordion, mandolin, bouzouki, tin whistle, toy piano, acoustic guitar, upright bass, and "Oddkit", while weaving grandiose tales of comrades lost, bloody sieges, drunken debauchery, zombies, airships, and time travel!