Heathen Apostles' Southern-Gothic "The Fall" EP Reviewed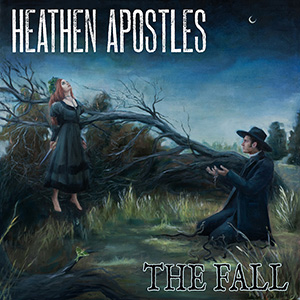 Private heroes of violanoir's blog and wonderful extraordinary musicians Heathen Apostles present the new EP "The Fall", which after the releases of Bloodgrass Vol. I & II is designed to return all the gothic and southern-gothic to the sound of this band.
In "Through the Forest, Through the Trees" opens the otherworldly reality of the dark country's melancholy and tales, penetrating the soul, silent spells… "The Fall" continues the theme more intensely and passionately, like the first releases of Heathen Apostles – "Boot Hill Hymnal", "Without A Trace" and "Death's Head". The romantic track "Out of the Ground" revives the early Heathen Apostles with all the mystical / heathen (pardon for tautology) fatality.
Nice coincidence – Heathen Apostles – The Fall was released 5 days after the release of "Red Dead Redemption 2". Now it is possible to ignore the original soundtrack of the game and start to its passage with the sound of true atmospheric gothic americana music. Review by ViolaNoir.