---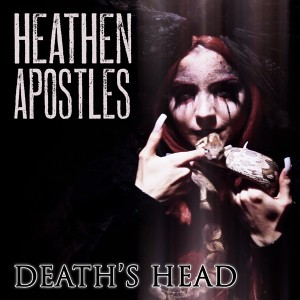 A review of the new Heathen Apostles' video for Death's Head has been released on the Russian music blog ViolaNoir. Here is the English translation:
  A new music video and single has been released by probably the most prominent representatives of Gothic Americana at the moment  – the Heathen Apostles. In Death's Head there is everything for their audience: a  blues mood, the occult, voodoo, a blatant and magnificent Gothic vibe and the powerful voice of Mather Louth.
  The video and single were released in conjunction with Friday the 13th, and it was also the day before Valentine's Day, and the connection is not lost. Death's Head tells the story of love, turning into hate, then hate turning into love, and it's a tale of a stolen heart and also that sometimes even death do us part. The Heathen Apostles again create a stunning painting, visually there is nothing superfluous; the atmosphere and mood of the song go back and forth, even in the smallest details. Definitely one of the best videos lately.
Read the review (in Russian) HERE.
Watch the Death's Head video HERE.
---
---
---
---
---
---
---
---
---
---
---
---
---
---
---
---
---
---